Regular Air Duct Cleanings Will Help you Breathe Easier
If you knew how dirty your air ducts were, you'd sleep outside.
Regular air duct cleanings will help you breathe easier, especially if you have allergies or asthma.
The Importance of Regular Air Duct Cleaning: Breathe Easier and Live Healthier
In the modern home, air quality often takes a backseat to more visible aspects of upkeep like landscaping or interior design. However, neglecting the cleanliness of your air ducts can lead to a myriad of issues that range from discomfort to health risks. If you're residing in San Antonio, Texas, understanding the significance of regular air duct cleaning is crucial for a healthier, happier home.
Top Risks of Neglected Air Ducts
Poor Indoor Air Quality: Uncleaned ducts can circulate pollutants like dust, pollen, and pet dander throughout the house.
Increased Allergies: If you or a family member suffers from seasonal allergies, a dirty air duct can exacerbate symptoms.
Respiratory Issues: Polluted air can be particularly harmful for those with asthma or other respiratory conditions.
Higher Energy Bills: Dirty ducts force your HVAC system to work harder, resulting in higher energy consumption.
Unpleasant Odors: Contaminents and dust can cause musty smells to circulate throughout your home.
Special Consideration for Allergy and Asthma Sufferers

Households with family members who have seasonal allergies or asthma should be even more vigilant. Regular air duct cleanings can significantly reduce the irritants that trigger allergy symptoms or asthma attacks.
Qualified Air Duct Cleaning: What to Expect
When you hire a qualified air duct cleaning technician, you can anticipate the following steps:
Inspection: An initial assessment to evaluate the condition of your ducts.
Vacuuming: High-powered vacuums are used to remove loose particles.
Brushing: Special brushes help to dislodge stubborn contaminants.
Antimicrobial Treatment: To kill bacteria and mold.
Final Inspection: To ensure the ducts are thoroughly clean.
Consumer Beware: Common Gimmicks

Unfortunately, the air duct cleaning industry has its fair share of gimmicks:
Too-Good-To-Be-True Pricing: Extremely low prices often mean shoddy work. "if you see an offer such as "Just $99 For Air Duct Cleaning" beware of the scare tactics coming your way such as "your home has toxic mold in your air ducts, here's the bill for several thousand dollars!" 
Unsubstantiated Health Claims: Be skeptical of companies claiming their services can cure health issues.
Incomplete Services: Some providers only clean part of your air ducts but claim to clean all of them.  Reputable companies are the ones you should trust. Read online reviews before inking a deal on air duct cleaning.
Why Choose Air & Plumbing Today?
Air & Plumbing Today stands as the best choice for air duct cleaning in San Antonio. What sets us apart is our specialized air duct camera, which shows you the before-and-after state of your ducts. Witness the effectiveness of our services yourself!
Specialized Air Duct Cameras: See the condition of your air ducts before and after cleaning.
Transparent Process and pricing: We're happy to explain each step of the air duct cleaning process, how long it will take and the exact cost up front!
Flexible Scheduling: We understand your time is valuable; that's why we offer flexible appointment times to suit your needs.
For a free estimate on air duct cleaning, give us a call at 210-519-5959.
Regular air duct cleaning is not just a luxury; it's a necessity for maintaining a healthy living environment. Trust Air & Plumbing Today to deliver top-notch service that lets you breathe easier and live healthier.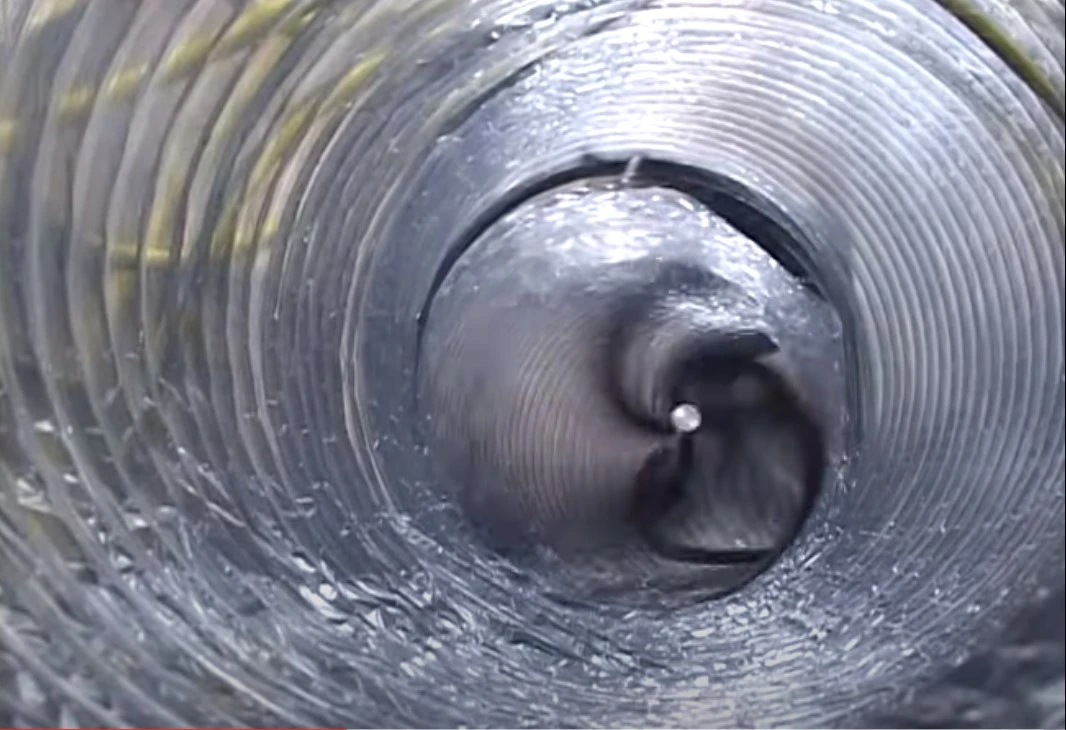 Our Offices
3615 Tavern Oaks San Antonio TX 78247